back to previous page



Many Languages, One Inspiring Message


 

The Global Tribal Initiative

Our four-step Global Tribal Initiative is designed to facilitate lasting, life-affirming transformation for countless individuals while building the foundation for long-term social change:

Step 1. Create groundbreaking, life-changing films capable of awakening conscience and inspiring compassion in people from all walks of life.

Step 2. Present these powerful films in a sincere, respectful context capable of inspiring a lifetime journey of compassion and service.

Step 3. Make these films understandable and accessible to the majority of human beings on this planet.

Step 4. Offer each person who watches our films a set of language-specific educational resources to help them change the course of their own life, as well as outreach tools to help them become an effective agent of change in their community and culture.


Tribe of Heart Screening Room Project

The first project we launched under the Global Tribal Initiative was the Tribe of Heart Screening Room, which makes our first film, The Witness, available for free online viewing in numerous languages. The Screening Room is a complete, language-specific learning context, offering not only the chance to view the film with high-quality dubbing or subtitles, but also to have access to an interactive user-interface and follow-up resources that allow any person who has been inspired by the film to take immediate action, and to play a role in awakening and empowering others in their community and culture.

Using web publishing and database technology developed from the ground up by our in-house team, we have mastered the complexities of subtitling Tribe of Heart's films and translating our support materials into any language. Our capabilities include working with languages based on pictographic character sets such as Chinese, and those requiring right-to-left word order such as Hebrew and Arabic. Our relational database system allows us to manage and publish thousands of translated phrases and subtitles in multiple languages, and makes it easy for those in other countries to apply their efforts to expand what is offered in an efficient and rewarding manner.

Internationalizing Peaceable Kingdom: The Journey Home

After more than three years of development, we have created a platform for the open-ended expansion of our international offerings, giving us the capability to add language after language to this project in a quick and cost-effective manner. The expertise we acquired while internationalizing The Witness for the Screening Room project has already benefitted Peaceable Kingdom: The Journey Home, enabling us to offer the DVD and over 90 minutes of supporting educational material in multiple languages immediately upon launch. With the first edition of the DVD made available in English, Spanish, French and Portuguese, the project is accessible to nearly everyone in North and South America, as well as Australia, New Zealand, the United Kingdom, and several other European countries. The second edition will expand the audience to encompass all of Europe, and the third edition will extend access to Asia, Africa and the Middle East.

Our goal is to add 15 to 20 additional languages over the next two to three years. We now have everything in place needed to synergize the efforts of professional movie subtitlers and activist-auditors who are both fluent in a given language and well versed in the issues explored in the film. Meticulous oversight will ensure that both artistry and accuracy are maintained as the film's message is translated into each new language and cultural context.

Through the Global Tribal Initiative, our hope is to one day make the message of our films understandable and accessible to the majority of human beings on our planet. We believe achieving this goal will open the door to a potential breakthrough in the awakening of human conscience and in the understanding of the emerging new ethics of the human-animal relationship. And the remarkable thing is that this will not have been achieved by the use of vast sums of money, but by the synergy of vision, aligned values, collaboration and community -- in short, by the power of human altruism.


back to previous page



The 1st edition of Peaceable Kingdom: The Journey Home is being offered in English, Spanish, French and Portuguese. For the 2nd edition, we plan to add Czech, German, Italian, Polish, Russian, and other languages, so the film will be understandable to the majority of people in Europe.
The 3rd edition of the Peaceable Kingdom: The Journey Home will focus on Asia and the Middle East, with planned languages including Arabic, Chinese, Hebrew, Hindi, Japanese, Korean, Tibetan, and others.
Funding: We are currently seeking financial support for the subtitling of the 2nd and 3rd multi-lingual editions of Peaceable Kingdom: The Journey Home. We need to raise approximately $5,000 per language. If you are interested in contributing to this international initiative, please contact us.

Outreach Projects: We are also seeking to collaborate with those who have the resources and expertise needed to carry out outreach projects with Tribe of Heart films in a given country or cultural context. If you think you can help, please contact us.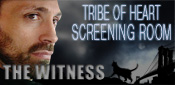 Visit the Tribe of Heart
Screening Room

We have completed and launched Phase One of this exciting project, which was used to develop methods for translation and multi-lingual web publishing technology that allow us to collaborate with activist translators over the internet in any language. Phase One of the Screening Room project provides access to The Witness and its activism programs in English, Closed Captions, Spanish-dubbed, Spanish-subtitled, and Russian.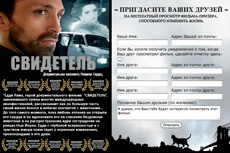 Scheduled next for release are Czech, Swedish, and Slovenian. Finnish, Chinese, French, and Italian will soon follow.